The studio is open for a Hatha Class at 9am for all levels.

Tuesday, 10 July 2018
Upcoming Workshop: Healthy and happy bones and joints
You will discover:
- How to improve and maintain healthy bones, joints and spine in common Yoga Asanas (including back-bends, inversions and partner-work)
- How calcium and other nutrients may either support or disturb balance in bones
- Why emotional/mental balance is vital to keep healthy bones, joints and spine
- The best Yoga postures and foods to help build strong and healthy bones, joints and spine
This workshop is suitable for anyone and may be of particular interest to those who are already experiencing bone- or joint issues.
Monika is a certified Yoga teacher/therapist (IYTA, IYAA) and qualified Naturopath with over 25 years of teaching experience.
Date: Saturday, 28th July 2018, 2 – 4.30 pm
Investment: MYR 149.00 – early bird: confirm/pay before 15th July MYR 128.00
What to bring? Comfortable Yoga attire, mat, small towel, water, paper and pen
Note: Minimum participants: 10
Disclaimer:
This Yoga-workshop is not a substitute for medical attention and it is not intended to examine, diagnose or treat any condition. Yoga is not recommended and is not safe for those with certain medical conditions. Should any underlying condition exist it is the participant's responsibility to consult with a physician prior to participation in this workshop at Yoga-Hive
Friday, 8 June 2018.
YIN YOGA: Deep breathing and intense stretching
A Yin yoga class usually consists of a series of long-held, passive floor poses that mainly work the lower part of the body - the hips, pelvis, inner thighs, lower spine. These areas are especially rich in connective tissues. The poses are held for up to five minutes, sometimes longer.
Yin yoga stretches and targets both the deep connective tissues between the muscles, and the fascia throughout the body. The aim is to increase circulation in the joints and improve flexibility as the poses stretch and exercise the bone and joint areas. It also helps us to regulate the body's flow of energy.
In general, a yin approach works to promote flexibility in areas often perceived as nonmalleable, especially the hips, pelvis, and lower spine.
Coming soon to the studio.
Fill up the form below if you are interested.
Friday, 27 April 2018.
NEW CLASS FOR ABSOLUTE BEGINNERS
Open to everyone and all ages. No registration fee required. Mats are available. Join us!
Monday, 4 December 2017.
CLOSED FOR HOLIDAYS
Studio will be closed from 25th December 2017 to 5th January 2018. The classes will resume as usual on 6th January 2018, Saturday.
We would like to wish a Merry Christmas for those who are celebrating, and Happy New Year to all.
Wednesday, 19 July 2017.
Yoga for Seniors is now GENTLE YOGA!
The class attempts to serve a variety of distinct needs: people with movement limitations, or profound stiffness due to lack of activity; relief from disabilities and chronic conditions e.g., arthritis, back pain and other musculo-skeletal issues; recovery from surgery, illness or injury; for seniors, new practitioners, women who are pregnant and those seeking stress-reduction or weight management.
Saturday, 17 June 2017.
New class...go with the FLOW!
Every Tuesday 9.15am and 7pm
All yoga styles create a feeling of lightness, ease and relaxation. But to get the most benefit and the most enjoyment, you need to find a yoga style and a teacher that suits you. For those who are relatively healthy and want a challenge, ashtanga vinyasa or vinyasa flow might be a good choice.
The teacher leads classes that flow from one pose to the next without stopping to talk about the finer points of each pose. That way, students come away with a good workout as well as a yoga experience. If you're new to yoga, it is a good idea to take a few classes in a slower style of yoga (like Hatha or Alignment & Vinyasa) first to get a feel for the poses. Vinyasa flow is really an umbrella term for many other styles. Some studios call it flow yoga, flow-style yoga, dynamic yoga or vinyasa flow. It is influenced by ashtanga yoga.
For our teacher, Stacey Lau, the focus will be to stimulate heat and development of strength and flexibility in her students. She has been consistently practicing yoga for 7 years. She believes yoga is a discerning practice which allows the self to detach unwholesomeness from feelings & actions of frustration, anger, fear, anxiety and sadness and reconnect with the true self through the asana practices.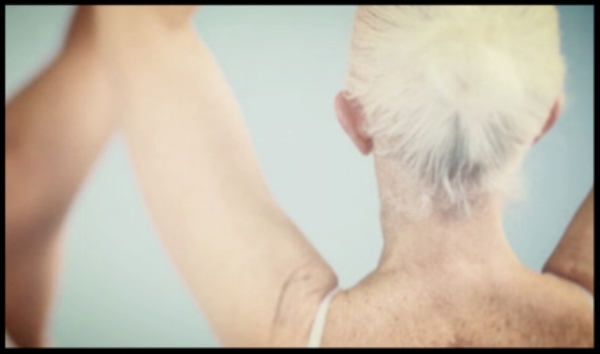 Every Wednesday 9.30am starting 17 May 2017.
As we get older, muscles tend to stiffen, our joints lose their range of motion and we become more susceptible to chronic problems such as osteoporosis, arthritis and heart disease. Yoga can help slow down the effects of the ageing process by maintaining muscle softness and flexibility, keeping the mind alert and awake, encouraging relaxation and strengthening muscles and joints. Its multi-pronged approach can encourage the body, mind and spirit to remain healthy and strong while reducing the effects of many age-related issues.
If you are a senior, regular yoga practice (2-3 times/week) can play an important part in keeping you healthy, because yoga helps:
Reduce swelling in joints

Increase joint mobility and strength

Improve balance and stability

Reduce chances of having a fall

Improve cardiovascular health

Aid digestion and elimination

Improve sleep

Lower blood pressure and cholesterol

Improve blood flow

Improve mood and well-being

Recovery from surgery

With depression and anxiety
INTRO TO YOGA : FOR BIGGER BODIES
A WORKSHOP FOR BIGGER BODIES
6 May (Saturday) 2017, 4pm to 6pm
The workshop will be conducted by Dr Birgit Gruber-Groh, our resident instructor, who has recently completed a two-week long course on Theraupeutical Yoga in Sivananda Ashram in south of India. Among the focus of the course is yoga for bigger bodies.
The main focus will be on a series of gentle movements combined with relaxation and basic breathing techniques. It is specially designed for bigger bodies with no basic yoga as well as for yogis who have been inactive for a period of time. Yoga is an invigorating and healing practice that can be done by everyone no matter what size of yoga pants you wear. The objectives of this workshop are:
to help you to focus on your body in the moment and appreciate its daily efforts rather than focus on how you wish your body was different.

to make yoga poses accessible to larger bodies with the help of props and individual modifications.

to make yoga your own and design a routine that you find safe and enjoyable.

to relieve tension due to overworked muscles and strained joints.

to move and grow the individual practice alongside inspiring fellow yogis.
Fee RM70 per person
Prenatal Class
7 February 2017
Will resume on February 13...
The class will be handled by Morven Parfitt. She is a long time practitioner of yoga, having studied Ashtanga, Vinyasa, Integrative and Yin yoga and enjoyed the benefits of each style. She also continued to practise yoga during both of her pregnancies. Has undertaken a number of teacher trainings and is a Yoga Alliance registered teacher as well as a Yoga Alliance registered Prenatal teacher . She is also keen proponent of Pilates and is a Polestar Pilates registered Pilates Instructor.